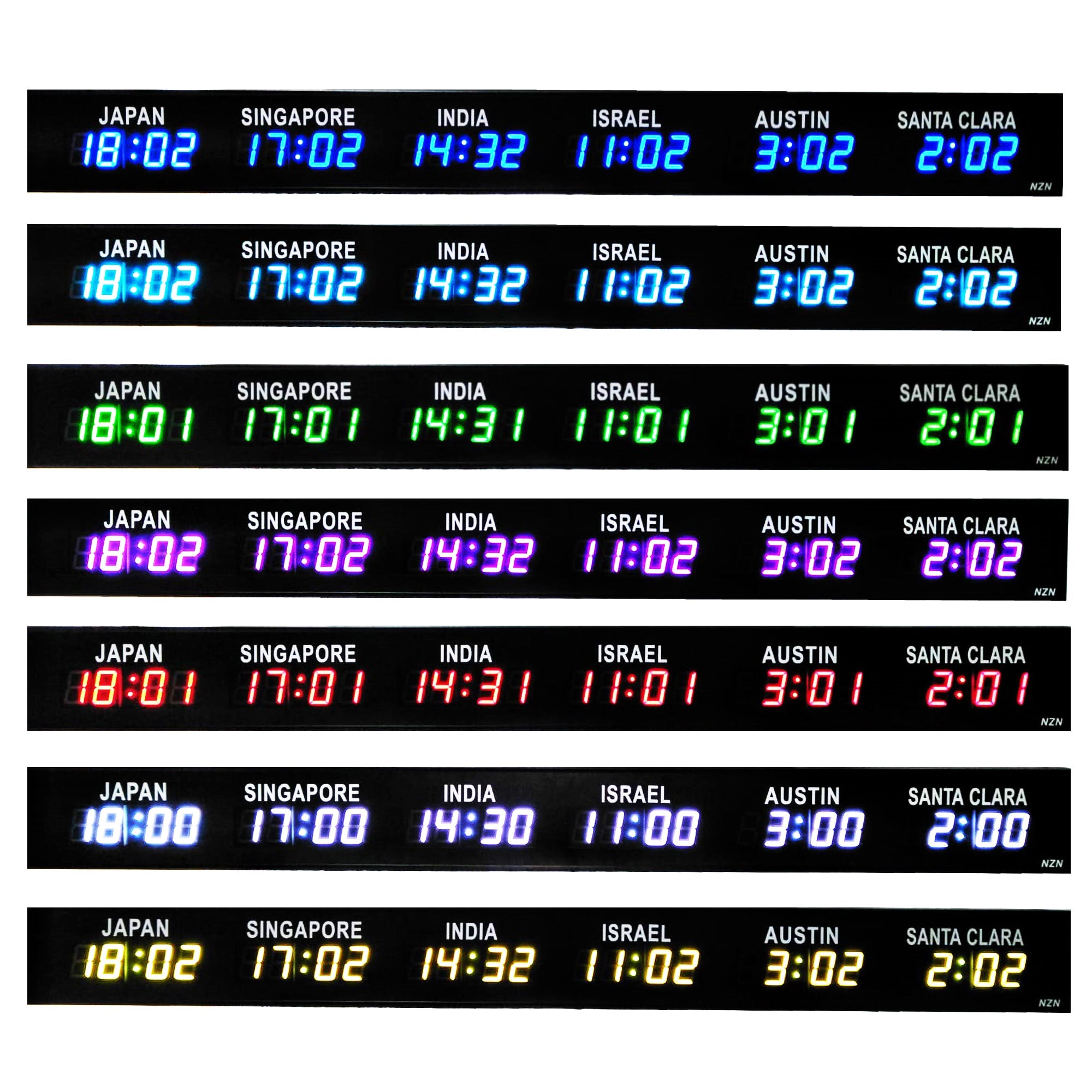 What Are The Advantages Of World Timezone Clock?
When it comes to the business world, time is money. You must make decisions and implement strategies within time to avoid the risks and gain success. Decisions that are taken on time save you cash and from many disadvantages. If your business and business associates are present in different parts of the world, you may find it difficult to get them on the same page and ensure their participation. This participation needs to be at an accurate time with a proper approach. The World Timezone Clock has made it easier for you & enabled your business to flourish with the participation of all the executives at one time.
World Timezone clock may be available as the digital or analog clock. However, the advantages that you will get by utilizing them are the same.
What Is Time Zone?
Time zone is a region divided because of the lines of the altitude, where the uniform standard time is kept. It is a particular area of the world where the same clock time is used for commercial, social, and legal purposes. With the help of two standards, the time zones of each country are categorized; an older standard is Greenwich Mean Time (GMT), while the modern standard is Coordinated Universal Time (UTC).
Advantages Of World Timezone Clock
Enhances The Collaboration
A time clock displaying time schedules of several countries helps you synchronise with them. Especially if you have offices, colleagues, and business associates in different countries, a world clock helps you collaborate with them and maintain excellent communication between offices. It is challenging to keep track of time or calculate time schedules in a busy environment. So, a clock will help you determine the time across the globe in different regions, and you can plan your work activities as per that without any hassle.
Different Models And Types
Time clocks are available in a variety of designs, types, and models. You can find a design and size ideal for your workplace, office, and home. Apart from the size, you will need to decide between a digital clock and an analog clock. Both types of clocks come with their respective advantages and disadvantages. The selection between the two clocks depends on your preference and need. However, when it comes to large facilities or office buildings, an analog clock would be more economical and energy-efficient.
Offers You Command Over Business
A time clock keeps you updated and gives you an opportunity to stay on top by taking a shot at the time. It helps you with the participation and representation of your business to people living in different time zones. Within a glance, you would know the time in other countries and act according to that. That helps in occupying a commanding position in business and reign it.
Helps You Follow Deadlines
With different regions come different time zones, and it becomes challenging to follow the time. When you are working with executives around the globe, you will need to give presentations or submit assignments to each other. Even if you are a student and applying to any university in a country where the time zone is different, you will have to follow deadlines for submission of documents and other things as per that country's time schedule. That is when you need to know the exact time of other countries, so you do not miss a deadline and apply wherever you want to.
Get The Best World Timezone Clock
You can easily get a
world timezone clock
as a digital or
analog clock
. It helps you in being together with your associates and determines the time schedules between different regions. At BDE Technology Pte Ltd, you can find the best world analog or digital clocks. Our team will install the clock and ensure its correct operation.